LESSON PLANNING
Submitted by

CED

on Wed, 08/15/2018 - 14:37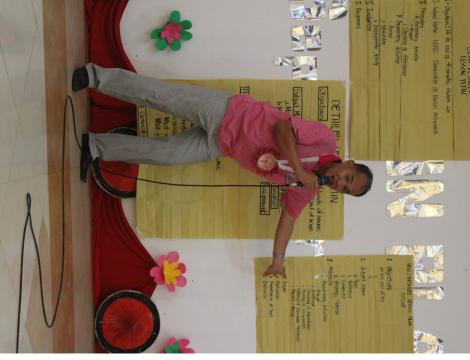 Gardose speaks on SW on Lesson Planning
By Michael Neil Bayog-ang, BSED- Biological Science IV
Photo Caption: Sir Pepito D. Gardose shares valuable methods and suggestions in the preparation and construction of lesson plans.
As part of its student development program, the College of Education organized a Seminar-Workshop on Lesson Planning on September 30, 2017 at the NDMC Primera Function Hall. Mr. Pepito D. Gardose, the Assistant Principal of Libungan Integrated High School, served as the resource speaker. He shared in the seminar cum workshop the various lesson-planning techniques that could be used to achieve an effective and efficient learning experience. He emphasized the importance of preparing lesson plans to ensure the proper delivery of instruction.
After the lecture, the participants were required to make a lesson plan according to their field of specialization. Then, they presented their works explaining the significance of the topics, techniques and activities included in the lessons. After all the groups have presented, Sir Gardose examined their works closely and later gave his comments and suggestions.