A Message From The President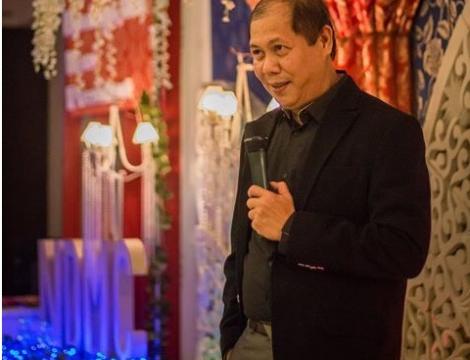 Dear Notre Dameans
 
Welcome to Academic Year 2019-2020!
 
This year promises to be another remarkable year to NDMC new and old students, non-teaching staff, faculty and administrators.  As we move forward after one year successful implementation of  our 3-Year Strategic Directions and goals, we continue to refine our strategic directions as we pole vault towards our collective vision towards a university status.
 
Foremost, we have an increase in  enrollment this academic year. More young people will experience, live, and enjoy the quality, liberating, relevant, and holistic education that NDMC provides and prides. #TatakNDMC #TalinongNDMC #GalingNDMC#SaNDMCmayKaugmaon ka!
 
As we begin this year on a high note, I ask everyone to excel in every aspect of our academic, sports and socio-cultural activities. Let us share the best of the Notre Dame spirit and make a positive difference to others.
 
To my administrators , I ask you to continue to share in my vision of leading NDMC towards initial steps of a long journey towards being a university and institute an innovative and more discipline  Integrated Basic Education Department. To our educators, I ask that you continue excel in providing a conducive learning environment, technology based learning system and guide our students in their academic and social pursuits. To our students, I ask you to imbibe our Vision, bringing the best of the Notre Dame Spirit to Asia and the World, our Mission, live a meaningful life and make a positive difference and our Core Values ; DARES-Driven by Faith, Agility, Respect, Excellence and Service.
 
Our Vision-Mission and Core Values stand for everything that we believe in and remind us of that tasks. May our Mother, the Notre Dame guide us and our Founder St. Eugene De Mazenod inspire us always. May God Bless you all this academic year!
Fr.Jonathan R. Domingo, OMI
President