NDMC Welcomes Academic Year in Schoology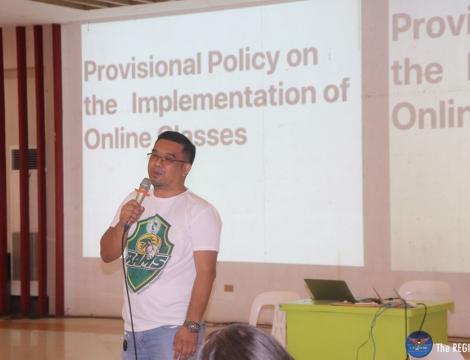 While the COVID-19 pandemic crippled all the operations around the world, this is not a case NDMC will roll up sleeves sitting down. Long before the pandemic, NDMC is already bent on training teachers to utilize Schoology. This multimedia platform will complement teachers' competency to optimize teaching and learning output. The new normal in the academe implements little or no physical contact with the students thereby utilizing technology with virtual classroom and on line activities and assessments.
Teaching personnel from different levels attended the training on Schoology held at the PRIMERA Function Hall last May 19
June 16, 17, 19, 22, and 23.
The training was divided into 6 topics handled by the members of the NDMC Schoology Support Group :
Introduction (theory, principles and online classes)
Basic Schoology Navigation

Kristine Jade Lopez, LPT/Clarez Charity Moskito, LPT

Constructing Modules
Assessment in Schoology
Grade Book and Grade Book Set-up

Daryl Clven Ace Borja, LPT

Third Party Application, Tips and Techniques

Mark Bryan Tenebroso, MECpE/ Nero Hontiveros
The Schoology Support Group facilitated the training to the eager teachers who navigated their cursors to a much engaging and less exhausting new mode in the delivery of the lesson.
Online teaching may have been received with doubts and uncertainties but the world is still within the clutches of COVID morbidity. While the face to face teaching will be sorely missed in the coming academic year, the only way to access education is through electronic means at the moment.
CTTO : Regina Student Publication