IBED: Granted Permit to Operate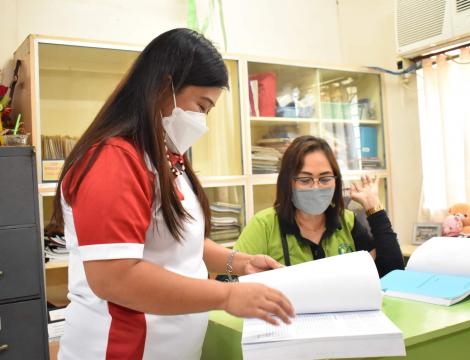 What could be more fulfilling and worth celebrating than passing the rigorous requirements that determine excellence, reputation and quality. The recent passing of the IBED in the Division Ocular Inspection is a testament of cooperation, resiliency and hard work.
Dr. Nilda A. Damo - Senior Educ. Program Specialist for School Management, Monitoring and Evaluation (SEPS-SMME) and Mr. Bobby Diero – Administrative Assistant – II validated the renewal of Permit to Operate/Government Recognition of the NDMC Integrated Basic Education on April 19.
Dr. Daisy O. Medalla – IBED Principal expressed gratefulness and appreciation in realizing the said Permit to Operate along with the Assistant Principals and Faculty.
CTTO : Regina Student Publication