IBED Talent Show: A Showcase of Fresh Faces and Talents
Submitted by

ETD

on Wed, 02/27/2019 - 15:59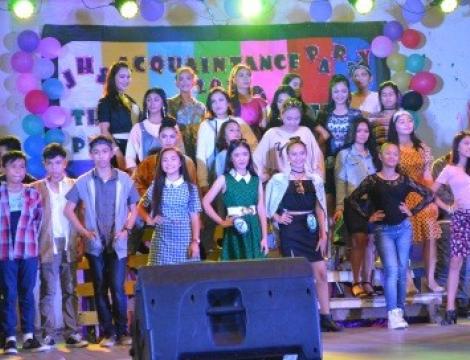 By Christine Favillar, Jan Resty Alcala, Beatrix Mari Ducao, Sharlyn Mae Bragasin
Friday, 13th of July, was the day of big event in Notre Dame of Midsayap College-Integrated Basic Education (NDMC IBED), the Freshmen and Transferees Talent Show. With the theme: "The Reality Unfolds," the said event took place at the Bulwagang Genoveva deles Jaranilla.
Embedded in the program were the introduction of school administrators, program heads, faculty and staff; and the talent show of grades one and seven including the transferees. Such flamboyant show of talents, which included the fabulous modelling of school uniform and jeans attire, was applauded by the IBED students.
The event was organized by the members of IBED faculty composed of the grades 1 and 7 advisers, Guidance Counselor and the school administration.